News Alert! Today we start our social media campaign for the project Youth Connections to educate about multiculturalism and its beauty. The project aims at creating strong links between young refugees, asylum seekers and immigrants and the European youth through creative work and cultural activities to foster social inclusion. Come aboard with us, fight your prejudice, and start your multicultural journey with Youth Connections!
Movies and tv shows often have the power to communicate more than any other means of communication. Don't you agree? Today we would like to recommend our top 5 movies and tv shows to get in touch with different cultures and overcome cultural barriers :1. Master of None 2. Lost in Translation3. My Big Fat Greek Wedding4. Roma5. Head OnHave you got any other suggestions? Write them in comments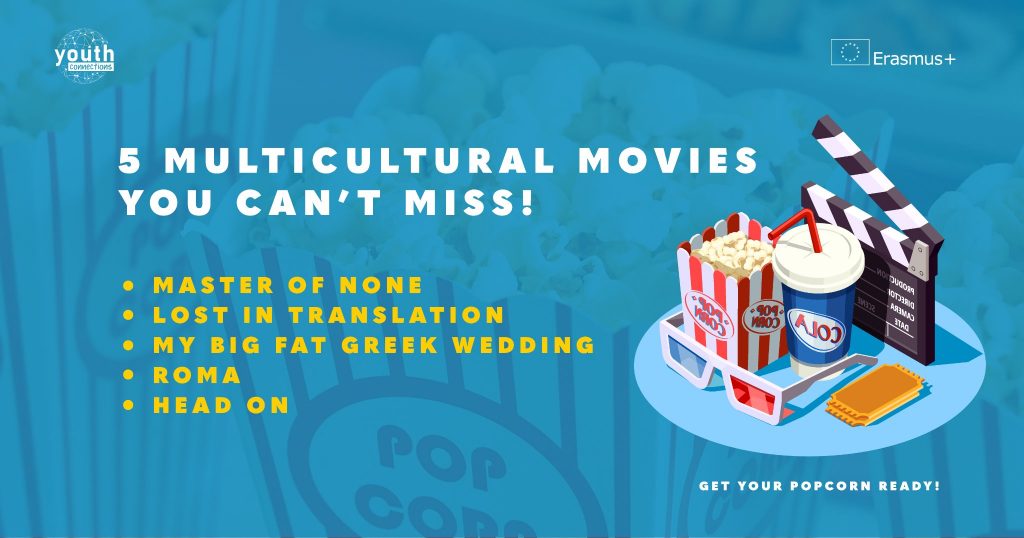 What are the best activities to promote multiculturality? Youth Connections run a survey to better understand the needs of foreigners living in partner countries and discover the best activities to promote social inclusion. Curious to know the results? Check out this video
You may think you're multicultural because you've travelled, tried different cuisines, or learned other languages, but how much do you really know about other cultures? Check it out with this quiz and find out some amazing facts from worldwide cultures! https://www.londonschool.com/…/reso…/intercultural-quiz/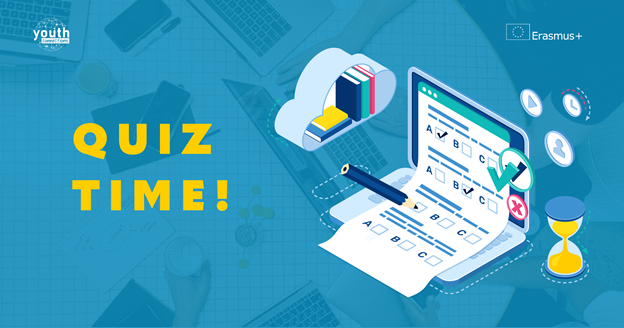 Do you miss travelling? Would you like to go on a virtual journey across the world? Then we have the perfect documentary for you ! Be ready to be moved, amazed, and intrigued by the marvellous images captured in 25 countries for 5 years by "Samsara"We guarantee you won't soon forget it https://www.youtube.com/watch?v=HCkEILshUyU…
Many people define themselves as multicultural, but there is little agreement on what being that actually means. According to the Harvard Business review, being multicultural encompasses: how much knowledge you have about other cultures; how much you can identify with more than one culture; how much you have internalized other cultures in yours. So, how multicultural are you (for real)?
Multicultural is beautiful. Are you wondering why? We asked the same question to several people across Europe and we received some very interesting answers. Check them out in this video!
How multicultural is Europe? We conducted a literature review of the data available on multiculturalism in partner countries, and we found some interesting facts. Apparently Europe is getting increasingly multicultural! Check out some of our key findings to find out more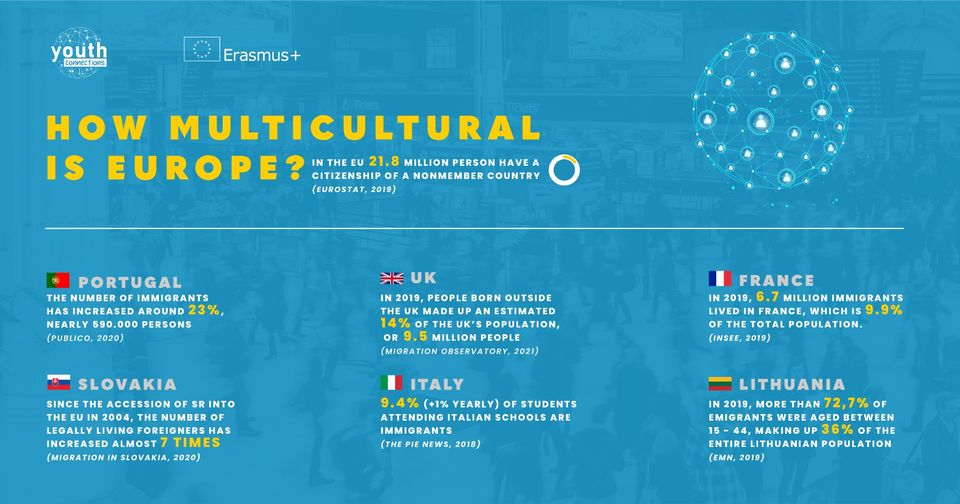 The Youth Connections social media campaign has concluded, but not all of the project's learnings and opportunities. Thank you so much for following us and engaging with our content! For our last post, we asked our partners to share the images that best represent multiculturalism, and we created a beautiful collage to bring them all together.So, how about you? What images come to mind when you think of multiculturalism? Put them in the comments!